HGTV CUSTOM BUILT with Paul Lafrance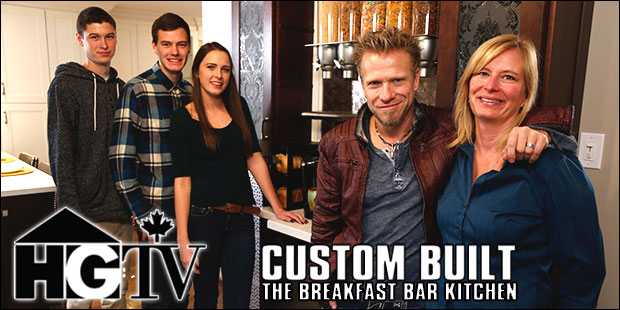 HGTV Custom Built episode -
The Breakfast Bar Kitchen
Single mom of three Terri has been saving up for 20 years to renovate her kitchen, and the time has finally come to take the plunge. Paul remodels the layout and creates Terri's dream kitchen, complete with a custom breakfast bar, peninsula table for entertaining, and a functional but sophisticated galley kitchen.
HGTV Custom Built episode -
The Pizza Oven Kitchen
Brian and Alison want an updated kitchen where they can entertain their large family, but they don't know where to start. Paul completely revamps their kitchen's dreadful layout by building a massive central island ideal for cooking for big groups. The new kitchen even seamlessly blends in a pizza oven with a Cape Cod feel.